---
Byrd's vs Lowes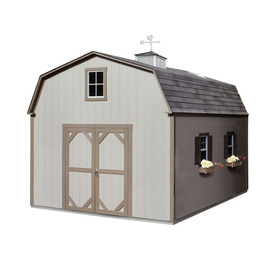 The feature Wood Storage Building line, Heartland, is the DIY (Do-It-Yourself) Country Manor Series. They are substantial buildings that are built, by the CUSTOMER, using 2x4s and other parts and pieces similar to our own.
Two of our more popular sizes,
12'x24'
and
12'x16'
, are priced, at Lowes.com, at $4,049
1
and $2,949
1
respectively. Our prices for those storage buildings are set at $3,168 for the 12'x24' and $2,112 for the 12'x16', plus we actually construct the building.
1:Lowes' website's prices are regionally based. Prices used in this post are from 27577 zip code.